At Innovate Ag, we understand that our innovative product, Sero-X, is nothing without the partners who stand proudly behind it and have worked extensively to bring it to fruition. From research and development to trialling and developing, Sero-X is the result of science, innovation, dedication and nature. And here's the team who have contributed to its success: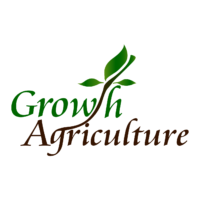 Started in 1992, Growth Agriculture Pty Ltd began operations as an importer, wholesaler and manufacturer of environmentally sustainable alternative forms of foliar nutrition and Integrated Pest Management (IPM) for crop production. Where innovation meets dedication, Growth Agriculture has earned a reputable name for over 20 years' worth of finding sustainable solutions to some of the agricultural industry's largest demands. From pest management and plant and soil health/nutrition to spray adjuvants and harvest aids, Growth Agriculture are leaders in the development of cutting-edge agricultural product solutions.
As a company committed to bridging the gap between research and the development and commercial implementation of products, Bi-PA develops, registers and implements innovative crop protection solutions for Integrated Pest Management (IPM). Dedicated to finding new biological solutions to substitute or improve current chemical treatment programs, Bi-PA collaborates with global partners and shareholders to assist with the development and registration of products, from start to finish. The team at Bi-PA are partners with various crop protection companies around the world – including European based company, Belchim, American-based company, Amvac; and Middle-East and North Africa operating company, Unifert. For more information on Bi-PA's involvement in the development and commercialisation of Sero-X, please visit their website: https://www.bi-pa.com/sero-x.html
NSW DEPARTMENT OF PRIMARY INDUSTRIES
NSW DPI specialises in scientific research with a primary goal of improving innovation and resource management in the primary industries sector to drive growth and profitability. A key partner of Innovate Ag and a leading contributor to Sero-X, Dr Robert Mensah has helped develop and collaborate with Innovate Ag to commercialise Sero-X, which is the first commercialised botanical product in Australia. To date, NSW DPI has run various field trials, tested Sero-X in a number of different crops ranging from macadamia nut to cotton, and tested the application of Sero-X in seed treatments. As an organisation highly regarded for their world-renowned scientists and research team, NSW DPI has played an integral role in bringing Sero-X to fruition.
INSTITUTE FOR MOLECULAR BIOSCIENCE
The most notable finding in the development of Sero-X is arguably the discovery of cyclotides, which kickstarted the collaboration between Innovate Ag and a world-leading expert in cyclotides, Professor David Craik. Professor Craik works with The Institute for Molecular Bioscience at The University of Queensland, and his involvement has culminated in the successful application for an Australian Research Council (ARC) linkage grant, which has enabled Innovate Ag to continue its investment in R&D and help to develop future products from the same plant. IBM's most notable contributions to Sero-X include:
Characterise the naturally occurring distribution of cyclotides in Plant X.
Understand the mechanism of action of Plant X extracts against key crop pests.
Enhance the yield of specific bioactive principles from Plant X.
Optimise the formulation of Plant X extracts for maximum insecticidal activity.
SOUTHERN CROSS PLANT SCIENCE
A division of Southern Cross University, Southern Cross Plant Science (SCPS) has been involved in the Sero-X project since its inception. Renowned for their cutting-edge research, SCPS is responsible for carrying out research underpinning the cultivation and utilisation of plants. Among their most notable contributions is their knowledge and research into how genetic and environmental factors contribute to end-use properties of crops and other added-value natural products.
UNIVERSITY OF WESTERN SYDNEY
The School of Science and Health at the University of Western Sydney is world-renowned for their innovative research into agriculture and horticulture. Primarily, focus areas include: Plant Health & Biosecurity, Postharvest, Water, Environment & Sustainability, Sustainable Agriculture and Rural Development, Crop Physiology & Biotechnology and Food Security. In terms of The School of Science and Health's contribution to Sero-X, their leading research team have been responsible for performing all of our insecticidal assays.