As of December 2020, Sero-X is now registered for use in cotton
for the reduction in formation of the microsclerotia of verticillium dahliae
assisting in the management of verticillium wilt.
Innovate Ag is revolutionising the agricultural industry,
using cutting edge scientific findings to develop innovative products
such as the world's first plant-extract bio-pesticide- Sero-X!
As of April 2020, Sero-X® has been reviewed as compliant with the requirements
set out in: Certification Service(s) SXC Allowed Input Scheme.
Where cutting-edge science meets the power of nature, Innovate Ag is paving the way for sustainable solutions to some of modern agriculture's biggest demands. As leaders in natural crop protection, Innovate Ag are revolutionising the industry with the launch of the first-of-a-kind botanical pesticide – Sero-X.
Described as the next generation of botanical pesticide, Sero-X is a sustainable, environmentally responsible large-scale pesticide designed to ensure the world's food security and save the bees, through offering an effective non-synthetic alternative to toxic chemicals.
For upwards of 10 years, Innovate Ag has worked alongside some of the world's most reputable research scientists from industry-leading institutions. From Biological Products for Agriculture (Bi-PA), Southern Cross Plant Science and University of Western Sydney to The Institute for Molecular Bioscience at the University of Queensland and New South Wales Department of Primary Industries, Innovate Ag's Sero-X is the collaborative effort of science, research, innovative minds, dedication, and most importantly nature.
100% safe for bees and other pollinators
Leading the field in natural crop protection
100% regional Australian owned and developed
Controls a broad spectrum of pests
Non-toxic to mammals and beneficial insects
An organic, non-synthetic extract offering equivalent or better results than synthetic chemicals
Cutting-edge research in agricultural applications of bio-active Peptides
As an Australian owned and run company dedicated to finding a sustainable solution for enhancing the production of food and fibre while simultaneously saving the bees, Innovate Ag pride themselves on being small enough to care, yet large enough to make a global difference.
From unprecedented scientific findings to front-tier research, Sero-X is a world first plant extract bio-pesticide, which contains a revolutionary set of peptides as its primary active compounds, known as cyclotides. The discovery of cyclotides is set to transform our approach to pest control globally.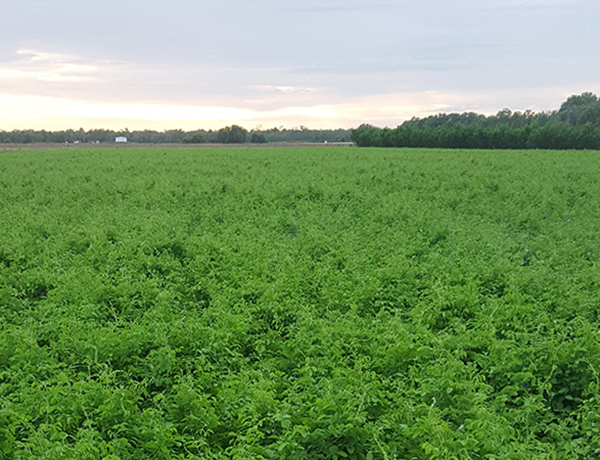 Sero-X is revolutionising the agricultural industry as a world's first peptide based plant-extract bio-pesticide. A milestone for global science and farmers alike, Sero-X is the first new active constituent to ever pass the regulatory approval requirements for Australian agricultural research and development.